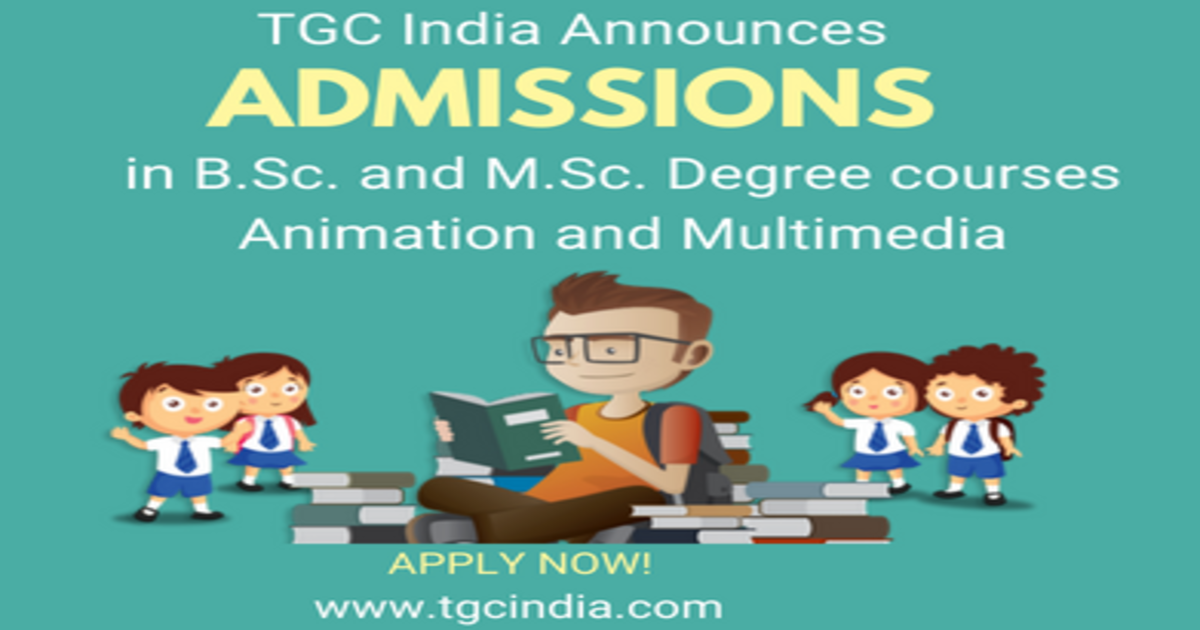 welcome
In association with the UGC approved and leading university, TGC India has announced BSc Animation, a 3-year programme for the students. In advanced animation, this degree course is best for students who have cleared 10+2 and are willing to pursue their career in animation, multimedia, and VFX industry. TGC India is a leading institution in Delhi and has trained hundreds of students successfully.
This degree course includes all facets of digital media, including interactive design, Graphic Design, 2D/3D animation, Photography, VFX, Audio/Video editing and even more. TGC is the best Animation College in Delhi. By completing the 15th year, TGC now has the proven track record of offering highly reputed courses.
Being one of the oldest institutes with a specific placement cell, TGC has offered placements to thousands of students in Delhi, abroad and other parts of India. With its degree programs, students are rest assured with internship by the time they reach last semester. TGC has the best faculties in India for animation and multimedia.
You may count on us as one of the well-established names like TGC has provided training to over 14000 students over the past decade. We are the leading animation college in Delhi and international students can also enroll in our courses.
About B.Sc. in Animation and Multimedia
Students pursuing B.Sc. degree in animation and multimedia undergo extensive learning, starting from the concepts of design from the basics and grow further with all the latest industry trends. At TGC, a typical day covers the Concept sessions, classroom sessions, Sketching & Drawing, Computer labs, interaction with guest lecturers who conduct campus visits regularly, and studio sessions.
Students also gain exposure to live projects on their training. One of the subsidiary arms of TGC conducts live projects on filmmaking, Advertising design, Live Shoots, and music production.
About M.Sc. in Animation and Multimedia
The MSc Animation in Delhi is offered by TGC India for college graduates to further education in animation and multimedia. In this course, students get to learn about the application of Animation in content, entertainment, and gaming industry. Students are awarded an M.Sc. degree in Animation and Multimedia after completing this course. This course is 100% practical and is affiliated by Karnataka State Open University for conducting exams and issuing the certificate.
TGC India – Best Animation College in Delhi
TGC India is the most innovative and reputable animation institute in Delhi, where courses are tailored and structured well to meet the needs of students in order to improve the employability of students just after completing the course.
M.Sc. in Animation and Multimedia is based on 100% practical approach, including conferences and seminars with expert faculties having years of experience in Multimedia and Animation.
TGC India has a huge number of international students coming from Ghana, Nigeria, Nepal, Afghanistan, Congo, and Tanzania along with Indian students for great teacher-student relation, best delivery models, and affordable fees structure. Register now if you are a college graduate wants to pursue a career in multimedia and animation.
Contact Us