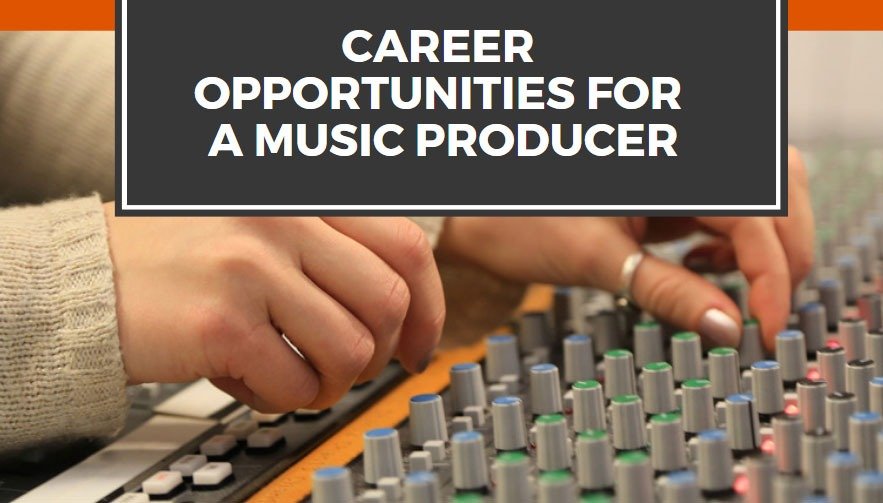 welcome
Are you planning to start your career as a Music Producer?
Before you send out your CV or just walk in to any production company, you should familiarize yourself to the job positions you can apply for.
Music is such as vast industry. So, there is definitely a huge range of job roles that you can focus on, from recording to live productions or any post-production stage. According to your experience and music production training in Delhi, you can work your way up to grab higher positions in this industry.

If you feel that you have both determination and credentials to step in such as vast field, here are some of the major career opportunities in music production –

Record Producer
Also known as music producer, record producer is a very important and commonly known job title. As a record producer, you will be responsible to manage and keep track on the whole recording and production process, be it for a song or complete album. You might be required to gather musical ideas, choosing from a range of cover songs or original recording materials. You may also have to hire musicians and work with the artists closely for improvising lyrics, songs, and arrangements.


Studio Manager
Basically, a recording studio manager is in charge of daily operations in a recording studio. They may be the co-owner or owner of a company, or even a part of managerial team. They may not have advanced technical and artistic knowledge in music. But they hire well-qualified team of engineers to work on equipments in a studio. They work closely with band managers, producers, and artists. They also market recording studio to clients and negotiate prices.

Sound Designer
The role of a sound designer is to find and create live or recorded sound effects which can be used in different multimedia and production purposes. They handpick and produce everything, whether it is atmosphere effects (i.e. traffic sounds) or spot effects (i.e. explosions), not just for commercials, TV and plays, but also for video games and animations. This is why they are also known as special effects/sound editors. They work closely with director for script reading and creating the list of cues on the basis of their sound design for specific production, and with other editors.

Audio Tech
It is a very vital job position in which you have to ensure sound quality. Also known as live sound/audio/vocal/recording/mastering engineer, an audio technician works with artists and producers to create and determine the sound you desire. You may need to work on technical sides of recording, including mixing and editing audio from several sources through mixing boards, audio recording setups, basic repairs and testing recording devices, backups of recordings in different formats and keeping them, among others.

Bottom Line
Some other career options in music production are songwriting, music compositing, voice talents, music managers, and others. If you want to enter in this field, TGC India is the best Sound engineering institute in Delhi offering varieties of courses.

Contact Us