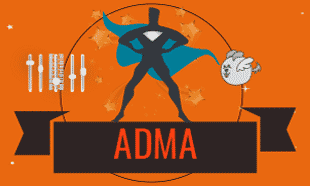 Instructors
Adv. Diploma Course in Multimedia and Animation
Adv. Diploma Course in Multimedia and Animation
INTRODUCTION
The Advanced Diploma in Multimedia and Animation course in Delhi offered by TGC India that addresses three majors of digital media i.e.
Multimedia which covers Graphic design and Web Design
Animation which encompasses all the stages of the both 2D and 3D animation
Post-production techniques involving high-end training in video editing, sound editing & composting.
The Advanced Diploma in Multimedia and animation (ADMA) covers complete pipeline from paper to film as well as the other forms of Multimedia such as Print, Film Making, Web Design, and Interactive Media
OBJECTIVE
The Advanced Diploma In Multimedia and Animation course would take the student through all the areas of digital creative media namely graphics, web, animation & broadcast, polishing his or her skills for the challenging media industry as wells as exposure in order to keep the student at par with the demands of the industry. It is one of the multimedia courses in Delhi intended to bridge the gap between the Multimedia industry and the Multimedia education Sector.
MULTIMEDIA & ANIMATION COURSE OUTLINE
This course has six parts and lasts for 4 semesters or (24 months)
Graphic Design
Web Design & Interactive Multimedia
2D Classical Animation
3D modelling/ Texturing/ Lighting/ Rigging and Animation
Sound production
Post-production
For the complete breakdown of this animation course,
PROGRAMME SCHEDULE:
Normal Track
Course Duration: 24 months
Schedule: 3 Hours/3 days a week
Fast Track
Course Duration: 12 months
Schedule: 5 Hours/3 days a week
CAREER OPTIONS AFTER COMPLETION OF ADMA
Graphic Designer
Web Designer
2D animator
3D Animator
Motion Graphics Artist
Video Editor
Sound Editor
3D modeler
Compositor
Rigging artist
Lightning artist
Texturing artist
PORTFOLIO DESIGN
After this multimedia course in Delhi, a portfolio would be designed as follows.
Graphic Design: Separate Hardbound portfolio containing digital imaging, branding live projects, mock advertising campaigns, info-graphs, design booklets, web UI designs, 360-degree design works, LIVE PROJECTS etc.
Web Design: Separate web/digital portfolio containing complete functional web layouts, web ad banners, landing page designs for email campaigns, simple mobile/ web games, animated & interactive websites, LIVE PROJECTS etc.
2D/ 3D Animation: Separate digital showreels for 2D Animation and 3D Character Animation, Inorganic rendered images for architectural 3d and games with a high-class render of texture and lighting.
Audio/ Video Post-Production: Separate digital/ web portfolio containing Live motion Composting, logo motions in sync with high-quality sound VO and BG score, Finished exercises of Roto and Chroma.
WHY TGC INDIA?
TGC India has one of the most innovative and constantly updated syllabus structure of multimedia courses in Delhi as well as an excellent delivery model through experienced quality trainers with years of experience both in production and teaching. TGC courses are skill based and not solely limited to software awareness as taught typically in many other institutions. All our courses are geared towards employment demands. TGC allocates the highest number of training hours for the multimedia course in Delhi as compared to other institutions. We also have 100% placement assistance after ADMA completion due to our liaison with animation studios and media creative companies across India. TGC also acknowledge students acumen with Free complimentary Adobe ACA recognized across the world.
Part 1. Graphic Design
MODULE 1: Commercial & Digital Illustrations
Vector Illustration

Vector Vs. Raster

Creating manual Illustrations

Colour Schemes and Theories

Gestalt Psychology of Design

Hierarchy of importance in a design

Illustration design for logos

Designing illustrations for Publications

Working with Illustrative infographics

Creating Packaging artworks

Case Studies & Project.
MODULE 2: Advanced Digital Artistry, Publication Layout & PrePress
Advanced Raster Imaging

Creating collages with Digital and Matt Painting

Advanced Image Color Correction Techniques

Picture Retouching like a Pro

Designing for Publication Layouts

Advanced Typesetting skills

PrePress- Sending Design jobs to Press

Press Terms used in Offset, RotoGravures, Silk Screen to Digital Press

Choosing right File Formats

Process, strategy, and costing
MODULE 3 – Design Aesthetics
BASICS OF SKETCHING
The window cut/ viewfinder

Pencil as a measuring device

Shapes and forms

Practicing shapes into forms

Types of shading

Tones of shading

Perspective – one point, two point, three point
BASICS OF DESIGN
Types of design- Graphic, Packaging, Interior, Fashion, Automobile, Toy, Product, Jewelry

Principles of design- Emphasis, Contrast, Balance, Alignment, Repetition, Flow
COLOR PSYCHOLOGY
Color theory

The science of color

Color Perception and Human Responses

Color interaction and effects

Color in design principles

Use of color in design

Colors and printing
LOGO DESIGN
What is logo

Types of logo

A short history of logo design

What makes a good logo

The logo design process

Rules to follow

Logo Construction

Corporate identity
TYPOGRAPHY
Technical terms of typography

Types of fonts

Font selection in design

Rules to follow in typography
ADVERTISING CAMPAIGNS AND ITS TYPES
Product Campaign

Social Campaign

Service Campaign

Movie Campaign
CAMPAIGN PLANNING
Research Process till Post testing
LAYOUT DESIGN
APPEALS IN ADVERTISING
CREATIVE BRIEF
What is a creative brief ?

Use of creative brief in designing
PACKAGING DESIGN
Types of packaging

Materials to be chosen

Color, fonts and image selection

Consumer Reaction with case studies
AD AGENCY AND ITS STRUCTURE
Types of ad agencies

Different departments of ad agencies

How they work
SOCIAL MEDIA AD DESIGN
Facebook Ad Design

Instagram Ad Design

Other Social Media Design
MAGAZINE COVER DESIGN
PORTFOLIO DESIGN
Setting up Behance profile

Keys to make a stunning portfolio

Portfolio Refining

RESUME DESIGN
Placement sessions
Interview Question bank

Mock interview preparation

Presenting works
Software Covered in Graphic Design
Adobe Photoshop

Adobe Illustrator

Adobe InDesign

Corel Draw

Balsamiq and Adobe XD (Overview)

Pre – Press
PORTFOLIO DESIGN (Graphic Design)
Logos & identity design

Stationery Design- Business cards, Letterheads and Envelopes

Design with Type (Typography projects)

Magazine cover page

Matte painting & Digital painting

Surreal Portrait

Photo Manipulation

Color Correction for Photographers

Poster Design

Web Template design UI & mock-ups

Album Cover

Designing for Notice and Announcements

Designing for social media

Background patterns

GIF Animations and Memes

Printing- Process, strategy, and costing

Object Drawing ( Emoji- icons)

Corporate identity design

POP material

Infographics

Gift Certificate

Brand Identity

Designing Web Assets- Buttons and Banners

2-3 Point Perspective Designs

Catalogues and Brochure design

Newspaper Layouts

Coffee Table books design

Cartoon Character

Multiple styles of Packaging to Mockups

Designing Advertising artworks

Invoices

Labels

Merchandising design for events and exhibitions

Outdoor media designs
Part-2: Web Design
Module 1: Core Web Functionality
HTML5/CSS3 with various code-editors like Adobe Dreamweaver etc.

Introduction to various HTML elements and attributes

Application of HTML Lists and Tables

HTML Graphics- Canvas and SVG

CSS Concepts- Grid, Flexbox, Animations, Selectors, Position, Pseudo-class etc.

Bootstrap functionality and integration to the webpage

JavaScript concepts and creative applications in web development

Form validations using HTML5 and JavaScript

Introduction to JQuery and its various applications

AJAX Architecture- Asynchronously sending request and the response

Creating and Testing Responsive design for devices of different sizes

Web Hosting and Domain- Setup and maintenance

Web 3.0 standards

Testing and Maintaining a website

FTP controls
Module 2: Angular
Installation and setup of Angular environment

Introduction to Angular CLI

Difference between Single Page Applications and conventional ones

A brief introduction to TypeScript and its usage in Angular

Integrating Bootstrap in Angular applications

Creating Components in Angular projects and working

Creating and using custom Directives

Types of Binding in Angular (One-way, Two-way etc.)

Introduction to Services and Dependency Injection

Consuming Server-side data (JSON) using HTTP requests

Routing Concepts, Configuration

Forms- Template-driven and Reactive
Module 3: WordPress
Installation and setup of WordPress on Web servers and local server

Theme installation and intro. to various settings

Introduction to the functionality of the Dashboard

Plugin Installation and applications

Creating/Editing articles and pages

Introduction to File Architecture and basic editing to stylesheets
Portfolio Design (Web Design)
HTML & CSS
Tribute Page ( Tribute a Famous Personality)

You can use paragraphs, lists, links, images with
CSS to give it a decent look.

Web Page including Form

Applying text field, checkbox, radio button, date,
and other important elements in a single form.

Parallax website

Landing Page

Restaurant or Education institute Website

An Event or a Conference Page for a Workshop

E-mailer Page

Photography Portfolio Page

Personal Webpage

Technical Documentation Page
BoostStrap
Design Like a TV channel site (Navigation)

Fund management system (Navigation)

Hospital administration system (Navigation)

Conference Registration and Management.
(Navigation)

Learning Management System (Navigation)

InterCollege Networking. (Navigation)
JAVASCRIPT
BUILD A JAVASCRIPT CLOCK

BUILD A JAVASCRIPT TIP CALCULATOR

BUILD A JAVASCRIPT ANIMATED NAVIGATION
TOGGLE

BUILD A JAVASCRIPT MAP

BUILD A JAVASCRIPT MOUSEOVER ELEMENT

BUILD A JAVASCRIPT LOGIN AUTHENTICATION

BUILD A JAVASCRIPT TO-DO LIST

BUILD A JAVASCRIPT QUIZ

CREATE SOME SLIDING JAVASCRIPT DRAWERS.
ANGULAR
Content management and planning software
for bloggers and inbound marketers
Add dynamic status bars (order updates, etc)
to transactional email.

Fitness Social Platform
WordPress
Creating a Personal Blog Page with WordPress

Creating a Designer's Portfolio with WordPress

Converting a WP Fitness theme in an actual site

Landing page design for an education company

Using conversion extensions in a WordPress page
SOFTWARE COVERED IN WEB DESIGN
HTML4/ HTML5

CSS2/CSS3

Adobe Dreamweaver

Bootstrap

Javascript

JQuery and JSON

Angular

WordPress

FTP, Domain binding, CPanel
Part-3: Animation
COURSE STRUCTURE
Module1: DRAWING, CONCEPT DESIGN AND 3D CLASSICAL ANIMATION

Drawing Mass and Space on the page

Drawing 2 points and 3 points perspective & Depth

Proportion and Perspective

Art of Storyboarding

Clay Modeling and claymation

Principles of animation, gestures and postures

Walk-cycle, human anatomy, cleanup

In-betweening, animatics, lip sync, body sync

Workflow for producing a 2D Animation Film

Designing Digital BGs

Editorial Advice and preparation of a 2D Animation Showreel
Module 2: 3D MODELING & ADVANCED 3D ANIMATION
Basic Modeling, Polygon Basics & Poly Editing Tools

Sculpt Polygons Tools

NURBS Modeling, Subdivisions Surfaces

Advanced Modeling, Modeling Pipeline Sneers

Blinks & Smiles

Different Types of Texturing

Mate-rial and Lightings

Character Setup & Rigging

Deformers, Forward & inverse Kinematics

Creating a Proper Bipedal Skeleton

Using the Full, Body IK Skeleton

Skinning a Character Animation

Preparing to Animate

The Animation Process

Establishing Timings – Refining Animation

Dynamics and Rendering.
Module 3: EDITING & COMPOSTING
Basic Import And Editing In FCP and Premiere Pro

Organising Clips, Populating Events With Clips & Files

Capturing From Tape and Live video

Projects & The Timeline

Connect Track Editing

Beyond Simple Edits

Separating Audio And Video

Adding Gaps And Placeholders

Editing And Marking Tips & Tricks

Adv. Editing Techniques

Auditions And Consolidating Clips

Working With Audio

Creative With Transitions, Filters, And Mattes, Titles, Text, And Generators

Working With Color, Rendering and Finalising Movies.
SOFTWARES COVERED IN ANIMATION
Adobe Illustrator

Adobe Animate CC

3Ds Max (Inorganic Modeling and Lighting)

Maya (Character Modeling, Texturing, Rigging, Animation, Rendering)

Premiere Pro

After Effects

Final Cut Pro X

Audition
Portfolio Design (Animation & Post Production)
2D Animation:
Digital showreels for 2D Animation

Storyboarding

Walk Cycle compilation
3D modeling and Animation:
Inorganic rendered images for architectural 3d and games with a high-class render of texture and lighting.

3D Characters with realistic rendering

Prop 3D Design

3D Animation Showreel using complete workflow of production pipeline
Audio/ Video Post-Production:
Live motion Composting

Motion Graphics

Logo motions in sync with high-quality sound VO and BG score

Roto and Chroma Removal

Explainer and Whiteboard Animation

Colour Grading projects

Infographics in Motion

Final Showreel
Upcoming Batches:
---