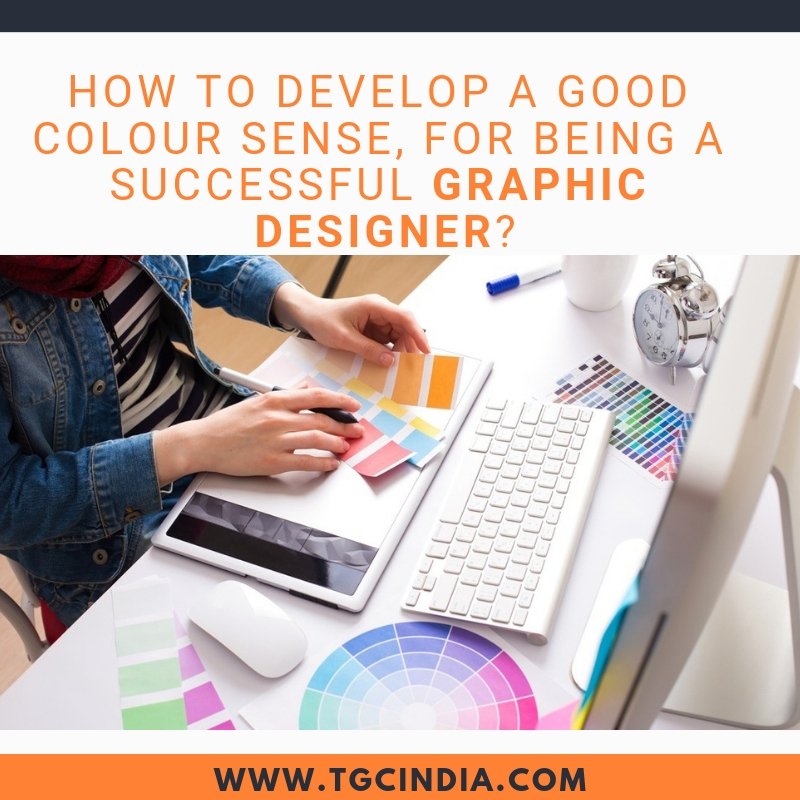 welcome
Images and messages are everywhere, even on products we buy and company logos we know, such as Coca Cola and McDonalds. These products have been made really effective thanks to graphic design. Graphic Design covers a lot of elements but color is the most important one.
In this day and age where distractions are everywhere, color still plays a vital role to grab our attention and senses.
Let's discuss how to develop a good sense of color and what messages you can convey with some colors.
Following article is written from TGC Graphic design team, TGC is considered to be one of the leading institute in Delhi and Jaipur for Graphic design courses.


Start with Client's Preference
When you take a new project or start with a new client, you need to figure out the colors a client needs or wants.
Color is too subjective. For example, if your client hates blue, you shouldn't use it even if it fits best to the project. If the client doesn't like a color, keep this emotional reaction in mind.
You should especially start with logos by considering the likes and dislikes of the client. Though you may not want to limit your work to their preference, there are chances they you can easily work with them by avoiding colors they don't like.

Industry
It is always recommended to choose colors according to the industry. For example, green refers to medicine and blue refers to service. Warm colors like maroon, beige and orange refer to organic food.
Though there is no hard-and-fast rule, some colors match well with some industries and those combinations don't come accidentally.
For example, blue is the favorite color of several tech companies, along with healthcare providers and insurance companies.
Red is the color of appetite. So, it is famous for food and beverages. In addition, cozy and warm browns and oranges are famous in pet care and real estate. Brown, black and beige is used by professionals like attorneys, architects, and finance managers.

Emotional Reaction
When selecting colors for graphic design, you should also consider your emotional reactions. This way, you can convey that emotional reaction when presenting to clients.
They can understand your color choices, even though they don't like the colors. Emotional reactions are also formed by personal and cultural experiences. Despite age, gender, and cultures, people usually have same reactions when they see colors –
Red – Passion, Excitement, Danger
Orange – Tangy, Friendly, Lovely
Pink – Young, Sweet, Lively
Gold – Elegant, Stable
Yellow – Warm, Energy, Caution, Cheerful
Light Blue – Cool, Healthy Young
Dark Blue – Peace, Logic, Stability, Faith
Green – Friendly, Alive, Organic
Gray – Mature, Cool
Purple – Mysterious, Elegant, Royal
Black – Strong, Sophisticated
White – Simple, Pure, Honest
Brown – Earthy
Beige – Natural, Durable

Bottom Line
Are you still looking for some color inspiration? You may learn and get deeper understanding with graphic design courses in Delhi.
At TGC India, we have highly skilled faculties and best quality study materials to provide the right education to students. It is the best graphic design institute in Delhi to offer placements in well-known and leading companies.

Contact Us