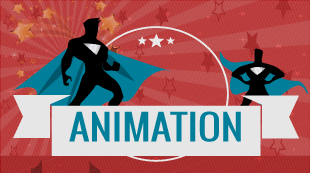 welcome
The animation industry is growing so rapidly that the demand for the animation and multimedia experts is rising not only in the Indian industry but also abroad. This industry is in its boom where there are the growth prospects for the experts. The people who tend to have interest and show their creativity at any levels in the industry can benefit a lot from such a field.
To gain an expertise in this area there are a number of courses offered by various institutes running throughout the country producing cream multimedia and animators in the industry. These institutes or organizations offer plenty of courses ranging from 2D, 3D animation, BSc animation and even MSc in multimedia and animation where all the areas of digital creative media graphic, web, animation and broadcast are taught.
The scope of quality animators and multimedia developers-
The opportunities for graphic designers, multimedia experts and animators are very large in industries related to games, education, mobile phones, films, commercials, medical, broadcasting, and architecture and so on. One needs to have a creative bend in their mind and a specialization to work with the industry that offers growth and good future prospects. The different areas where one can get worthy jobs in this field are-
Advertising agencies.
Web designs
Interior design.
Television and cinema.
Gaming industry.
Special effects.
Video production.
E-learning.
Cartoon production.
Besides all the above-mentioned areas one can also work as a freelancer working from home creating graphic and web designs for the companies on small-scale projects. There are other options in the government sector as well that can be achieved after attaining expertise in the area.
How to select a multimedia school-
As there are great opportunities in the field of multimedia and animation the competition for getting the desired job also becomes tough sideways. To make the flow positive one should start their course career from a reputed and experienced institute. There are many institutes with an appealing certificate and degree programs, but one must keep in mind the following considerations before making any choice for the same-
One must research thoroughly the type of program and curriculum offered by all the reputed institutes. As there might be cases that they will offer the course but not devote their training hours to the students.
Check for the excellent delivery schedules by the trained teaching experts that can inculcate the best skills in their areas.
Go for the institute that offers the most updated syllabus and latest criteria for learning the multimedia courses.
Also, check for their liaison with the leading brands and animation studios and multimedia companies so that one is assured for the placement on the completion of the course.
Animation and multimedia are one of the sunshine industries that have shown a progress in recent years. Opting for a career in this field will surely give you a secured career growth with a good income that will increase as per the experience and efficiency.
Contact Us