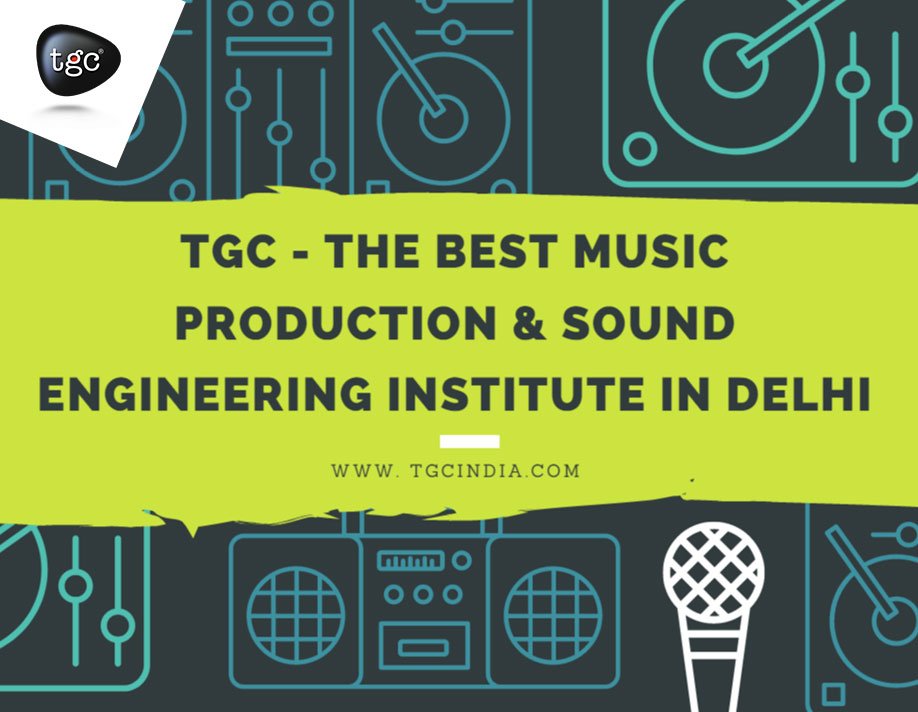 welcome
Being the part of audio science, audio engineering deals with reproduction and recording of sound using electrical and mechanical modes. Audio engineering is the field which is focused on many disciplines, such as Broadcast Engineering, Acoustical Design, Acoustics, and Music. A sound engineer is a professional who has proper knowledge on the soundtrack along with the visual image. Picture and sound have a symbolic relationship and the result is the power of cinema industry.
A student who knows very well about the value of sound in life can attend our music production and sound engineering courses in Delhi to learn both creative and technical aspects of reproduction and recording of sound. We have state-of-the-art equipment to practice for students that are used in professional studios. After completing the course, students can easily work efficiently and confidently in many aspects of the sound recording industry.
A sound engineer should also have proper knowledge about the operations of sound reinforcement, sound recording, and sound broadcasting systems. In the recording studio, an audio engineer is responsible to do editing, recording, mixing, manipulations, and mastering of sound in technical ways.
Why Sound Engineering?
A professionally trained sound engineer gives best outputs and enjoys huge demand in the industry.
To meet the absolute needs of promoters of your profession in the aspects of Radio, Recording, TV, Film, Theatre and Live Sound.
To have an accredited, recognized and effective certificate from a recognized institution proudly.
To achieve strong practical and theoretical background to deal with any challenges you come across in professional life.
All in all, a sound engineering student at TGC India is well equipped to work with Television, Film, Radio, Live Sound and other aspects of modern media.
Why TGC India?
Are you looking to be the next big thing in sound engineering? Do you want to set your own benchmark in film industry being a sound designer? Have a dream to be a Live Audio Engineer to rock the stage shows?
Our progressive faculties train our students to be creative and personalized. TGC is an accredited sound engineering institute with exclusively developed programs.
With our award-winning curriculum, you can rest assured with quality training and facilities.
Cost-effective training programs
Certification issued by us offers proven knowledge and expertise in strategic and academic planning.
No prior knowledge needed. You should have knowledge of computers.
Strong theoretical background with focus on aesthetic standards and industry standards.
Our intensive, practical courses cover in-depth aspects of sound engineering.
World-class studios on site for editing, recording, and mixing
Advanced and Basic level training in Live Sound, Recording Studio, Films, Broadcasting etc.
Time for projects and individual level practical know-how
Projects on a real platform.
Conclusion
Join TGC India and enter into the world of creativity and technology you have always desired. TGC India is the leading Music Production Training Institute in Delhi. We provide training to produce audio professionals from day one. Learn something new while you practice yourself through your own research.
Contact Us