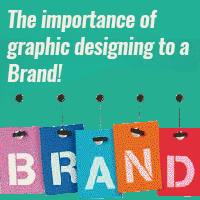 welcome
the hicA good graphic designer can bring light to your company or brand. If companies like Google, Nike, Ralph Lauren and so forth did not have incredible graphic designers, then they would never get their signature attractive logos. The demand for a good graphic designer will always be high because every brand wants innovative talents in their group. If you want to learn the best of this art, then you must find a good graphic designing institute in Delhi. There are several reasons why graphic design is so vital for a company or brand, keep on reading to know…
Brand recognition – Your brand is identified with the logo. If you have an attractive logo and a logo at all, then people will recognize the brand with the help of this. A skilled graphic designer can ace this act by providing your company with the finest logo, which is different and stands out. Graphic designing can help a brand in such a big way when it comes to recognition! We all can look from far away and make correctly name logos of big companies like Google, Reliance, Yahoo, Nike and so forth. A simple logo which is designed well can also make a huge impact. For example, Nike has a simple logo, which is a tick mark. Whenever we see this logo, we know that it is a logo of the brand Nike. It might be simple but has given the brand so much!
Professional – If your company has a logo, then it makes a lot of impression on the clients and business partners. It won't take long for a good graphic designer to find the right logo for you. So, make sure you pick the best design and make the company logo look professional plus attractive.
Communicating ideas – Other than designing logos, a graphic designer can also create visual aids to the idea you have in your head. This will help in communicating better with your team, audiences and clients. An image these days speaks more than words. If you create the right design and image, which sends out just the message you want then you can make such a difference.
Impact – A well-designed logo, visual presentation and artwork on your website can make quite the impact on the visitors and your business associates. If you are aware of Google Doodles, then you know what a big impact they make on people. Sometimes, their designs are so well-made that you want to go back again and again to see the work. If you do find an incredible graphic designer then push his or her limits to make an impact on your business.
Other than the importance, companies need to make sure they hire the right graphic designer for their company. You need to make sure that the work or designs submitted by the designer are not copied or picked up from different brands. This can put you in a big legal trouble. So make sure you have options and cross-check the web to see if your idea is original.
Contact Us