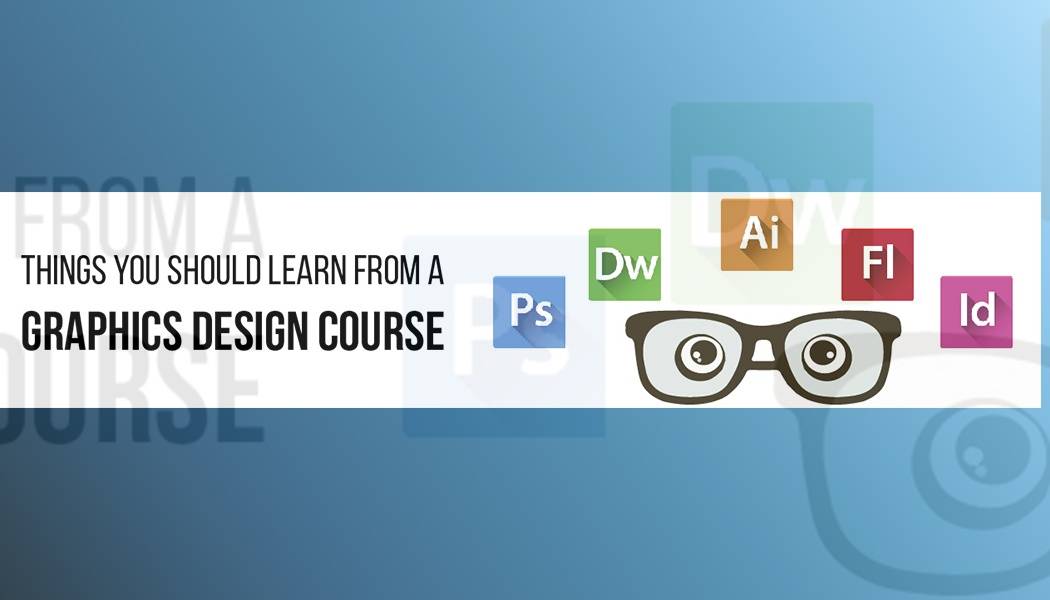 welcome
Creativity and passion drive graphic designers. When you join a good graphic design institute in Delhi, the institute makes continuous efforts to build industry-specific skills as well as many other qualitative skills essential to be a good designer.
This article throws light on the art and other behavioral skills which make a good graphic designer. Top graphic designing courses in Delhi focus on the overall development of a graphic designer.
You should always proceed with your training in keeping these aspects in mind. This will ensure that you have the right expectations, knowledge, and mindset needed in the industry. The primary things in graphics design, which you should learn from a good institute  are listed below:
Improving yourself on a continuous basis
Customers are very demanding and therefore what seems like a trend today can be history tomorrow. Therefore a graphic designer should learn day in and day out and improve in terms of knowledge, designs and creative abilities.  It is very important to manage your time well.
Managing everyone's expectations keeping in mind the client's objective as well
Every organizational member will have a different opinion of a good design. The client might have a different perspective altogether. Therefore as a good designer, it is very important to build designs which fulfill everyone's expectations. Your creativity should never come in way of the client's goals.
Effective communication
As a graphic designer, you should possess the ability to convey your ideas clearly and effectively. You should also be in a position to market/explain your idea to your peers and seniors. A good institute will train you on this aspect through practical sessions.
Putting the graphic design elements to best use
The graphic design uses a set of elements like different shapes, lines, font styles, colors, photographs, illustrations etc. to creating meaningful and attractive graphics. A designer should know how to use these elements effectively to arrive at a very good design. This comes through practice and hands-on experience. Good course conduct workshops to help you master this skill.
Technical knowledge
Creativity can only take form when you gain a good knowledge of the current tools used in the industry. Some of the common tools are Adobe Indesign, Photoshop, Dreamweaver, Illustrator etc.
Good business knowledge
A client may not always be very clear about his needs. Therefore a graphic designer should understand the client's business, the trends and the operation of the business. This knowledge will help the designer understand the client's latent need in order to create the best fit solution. This skill only comes through research and experience.
CONCLUSION
Good graphic designers combine creativity with technical and business orientation. A good design course can equip you with most of the essential skills. Graphic designing is a very interesting field and has immense job opportunities as well.
Contact Us