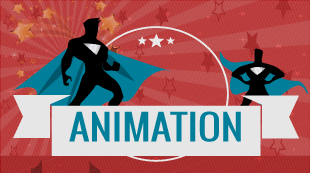 welcome
Trainers give life to a course. No matter how good a curriculum is, it will be useless if not taught/delivered by a skilled trainer.
This article explores the faculty members of a good Animation course. It throws light on their qualifications, experience, skillsets etc.
Qualifications and experience
The faculty members mostly hold a master's degree in animation or any other related field. Most of them have specialized diplomas in specific areas of animation like 2D animation or 3D animation.
A good course invites the best animation professionals for guest lectures. These animation professionals are highly skilled and experienced. Some of them are prominent industrial figures.
The faculty members of a good course possess around 7-10years' experience. They are experienced in particular domains of animation like 2D/3D animation, hand-drawn animation, stop-motion animation etc. They conduct a number of practical sessions and live discussions to help students develop industry-specific skills.
The faculty members have good knowledge of both traditional hand-drawn animation and computer animation. They are well skilled across a wide range of media and animation software applications.
Skillsets and values
Good presentation and interpersonal skills: The animation faculty of a course has good presentation skills to present even the complex concepts in an easy to understand manner. The faculty members interact with their students personally on a regular basis and maintain a cordial relationship with the students to build the best learning environment.
Passionate about mentoring: The faculty members are really passionate about mentoring and guiding the students. The faculty members always encourage their students to build the same fire and passion for any animation assignment and project they take up.
Creative: The faculty members of this course try to bring an element of creativity in everything they do. The members encourage their students too to participate in contests, discussions and to unleash their true potential.
Imaginative: The faculty members possess the ability to imagine and bring their imaginations their life. Thus any course taught by them begins with imagining and transforming ideas into concrete animation pieces.
Self-driven: The faculty members are self-driven and motivated. They can produce results quickly with little or no supervision. They encourage the students to work with minimum supervision in course projects and assignments.
Excellent time managers: Animators always run short of time due to immense project load. Having worked with reputed animation studios, the faculty members possess excellent time management skills. The students are also taught the same when they are building projects or completing short animation assignments in the course.
To sum up this can give your ideas/thoughts a direction. You will learn a lot from the faculty members who have already been through a similar path. Before selecting a course you can interact with the faculty and check their credentials. A good course can surely give you the break you seek in your career. If animation appeals to you and you are serious about a career in it you should get going!