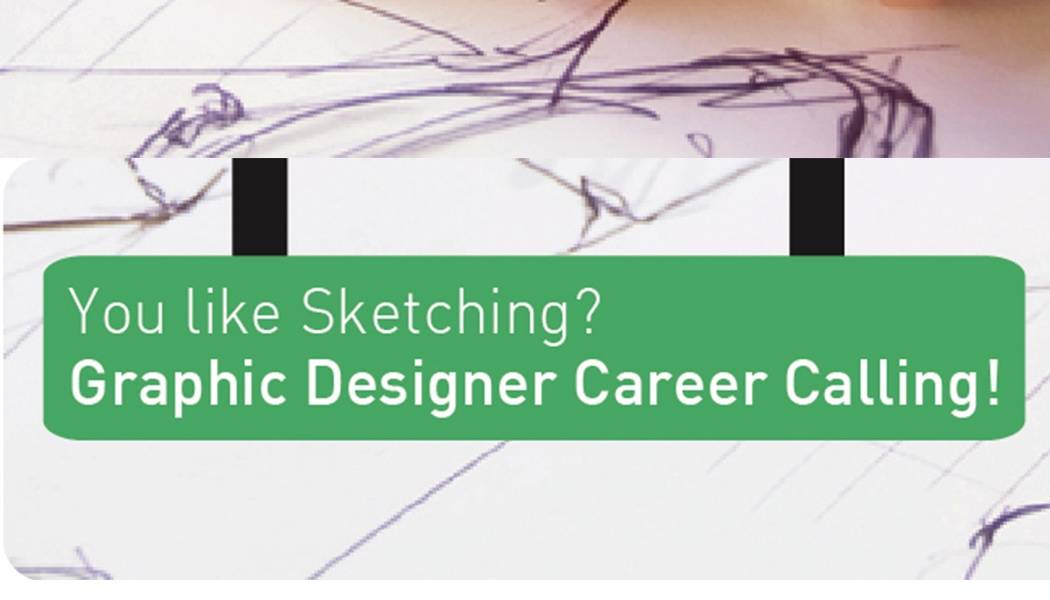 welcome
If you have the expertise to put your ideas in sketches and want to pursue your skill as your career, then one apposite option for you is a career in graphic designing. Sketching is an integral part of the graphic designer courses, as it helps the designer to work out the graphic design problems easily and quickly, thus you don't have to waste your time on designing on your computer just to find whether the idea will work or not. Not only this, the enthralment towards sketching can be really helpful for you to become successful in this profession.
Concept development
We all know creativity is a very risky business, and it is really important that you coop the notion immediately when you start the brainstorming process. As when you are thinking of some idea, the sketching is the best way to jot down all the things on a piece of paper. It is an essential step of the design process, and comprehensive information regarding this is given in the course.
Sketching for communication
The profession of graphic designer calls for communicating your things in the right way. Knowledge of sketching makes it easier for you to communicate your ideas to your clients in a quick and lucrative way. A detailed sketching is highly recommended so that the client can easily see each and every detail.
Knowing Your Design
These Courses laid a lot of emphasis on teaching the right sketching skills to the students, as this helps the designer to stay closer to the design right from the beginning to the implementation. It helps you have the better perception of your own design so that you can explicate more expressively to clients and defend it more effectively.
Adding to Portfolio
Undoubtedly sketching is a fantastic addition to one's portfolio. Good sketches and their final execution in your portfolio can actually help you get what you actually deserve professionally. It is a way to show your allegiance to your work, and also your capabilities of visual exploration of different fundamentals of design.
Added advantage
As a graphic designer, the more skill you acquire, the better it will be for your repute and prediction. A strong knack to sketch will allocate you to present your ideas swiftly and effortlessly on paper, to yourself, your art director, or to your clients.
Right choice matters
One thing that you need to understand this sketching does not entail any higher talent. If you have the flare towards sketching and really want to do something in the field of graphic designing, then it is extremely important for you to choose the right institute offering graphic designing courses. One such institute which is based in Delhi is TGC Animation and Multimedia. This particular course focuses on establishing goals and objectives, evaluating needs, developing visual solutions, and to make conceptual presentations for the approval by the client, and all these vary from simple sketches to full-color drafts.
Final Thought
Your hobby of sketching backed by the diploma graphic designing courses from TGC can help you easily get the beginners positions in graphic design studios, advertising agencies, web publication houses, multimedia production companies, printing houses etc. Not only this, this illustrious organization is a hub of other courses as well, you can get even study some unsurpassed courses like PHP courses, web designing here. For further details log on to their official site www.tgcindia.com
Contact Us